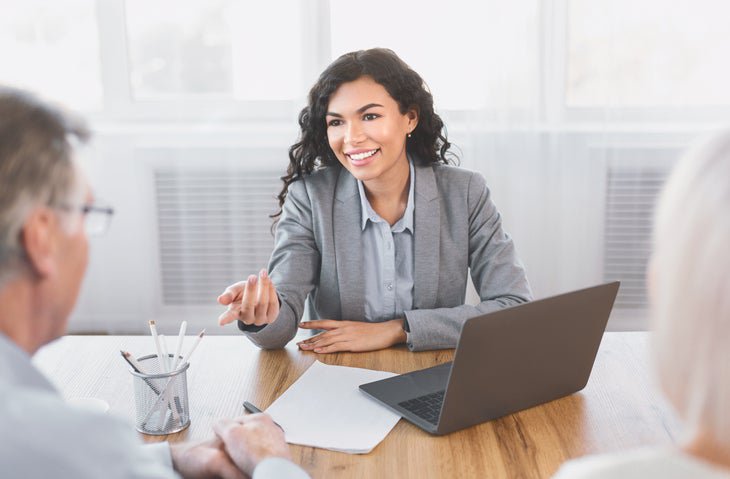 This guide highlights the benefits of brick-and-mortar stores and discusses the benefits, frequently asked questions, and the future of the traditional store in the wake of COVID-19.
No one can overstate the impact that COVID-19 has had on retail businesses. With statewide lockdowns imposed in a bid to curb the spread of the virus, brick-and-mortar retailers have been some of the worst-hit businesses. All many could do was watch as customers flocked to businesses with an online storefront and home delivery services.
It's often said that online retail stores have been the "winners" of the pandemic, but what does that mean for the future of brick-and-mortar retailers? And, as the pandemic continues, how do brick-and-mortar stores continue to survive and thrive given such uncertainty?
In this guide, we'll go through what it means to be a brick-and-mortar store, their benefits in the modern age, and what the future holds for physical stores as the uncertainties that come with the COVID-19 pandemic persist.
Overview: What is a brick-and-mortar store?
Brick-and-mortar stores are businesses that operate in a physical location with a storefront. They sell customers goods or services directly — in person and in physical stores — as opposed to online retail stores.
The term "brick-and-mortar store" arose during the growth of e-commerce businesses as a way to distinguish the two. The term references common materials used to construct physical locations, although obviously not all brick-and-mortar businesses are literally built using bricks and mortar.
Your local coffee shop and Walmart store are common examples of brick-and-mortar stores, and almost all will use a retail POS system to support their business. A POS system provides features for accepting mobile payments, options for virtual terminals for card-not-present transactions, and support for accepting a variety of other common payment methods.
How do brick-and-mortar stores work?
The concept behind running a brick-and-mortar store is simple:
Decide what type of goods or service you want to sell.
Devise a business plan for your business's future.
Decide and apply for a business financing option, such as a small business loan.
Find a suitable location for your brick and mortar business and secure a commercial lease.
Obtain your Employer Identification Number (EIN) and a sales license.
Discover suitable inventory suppliers for your business.
If you need extra staff, advertise for and hire employees.
After these seven steps, it's up to you to decide on a grand opening date for your physical brick-and-mortar store.
What are the benefits of brick-and-mortar stores in the modern age?
Although the birth of e-commerce stores raised valid concerns about a retail apocalypse, brick-and-mortar stores have shown that they continue to be the preferred buying channel for customers. Here are a few reasons why.
1. Customer experience
A host of factors goes into creating an in-store experience that can't be matched by online shopping. Building relationships with return customers, click-and-collect services, and many other elements go into making a still-unrivaled customer experience.
On-the-spot free makeovers, tester products, and employees' in-depth advice and attention are just some aspects of the customer experience that online stores can't match.
Customers who shop online also don't receive the feeling of instant gratification associated with in-store shopping. This is a gap that e-commerce owners have tried to fill with next-day delivery options, but it still doesn't equal the experience of taking items home immediately.
Shopping in physical stores also greatly reduces the amount of time spent waiting for products to arrive, and it removes concerns about items not arriving on time or in bad shape.
2. Personalization
Customers love personalized buying journeys. Emails with special offers from e-commerce outlets are great, but you often can't beat in-store personalization that makes a customer feel special. In fact, customers now expect you to know their interests and anticipate their needs.
Customer insights and advanced data derived from retail software powers modern in-store personalization. Offering customers a valuable loyalty program — one that provides rewards they'll actually benefit from — is a huge draw to shop in-store rather than online.
3. Try before you buy
Consumers shopping in brick-and-mortar stores have much more confidence in their purchases by being able to physically see, touch, and try on items before committing to buy. Ultimately, shopping in a physical store takes the guesswork out of the sizing, suitability, and quality of items associated with shopping online.
COVID-19 and beyond: What is the future of brick-and-mortar stores?
Brick-and-mortar sales have fallen by 14% so far this year. This is obviously a huge worry for retail store owners who wonder how their businesses will fare over the coming months and years — especially as customers have flocked to online stores during lockdown, quarantine, and self-isolation. E-commerce, on the other hand, is predicted to grow by 18% in 2020.
Does this signal the beginning of the end of brick-and-mortar stores in favor of online shopping?
We don't think so. If the pandemic has taught us one thing about businesses, it's that they're committed to getting creative and staying resilient in the face of adversity.
While restaurants offered online ordering, home delivery, and curbside pickup, personal trainers used Zoom to continue training clients at home in lieu of open gyms. A raft of stories out there shows that businesses can pivot to deal with the unexpected.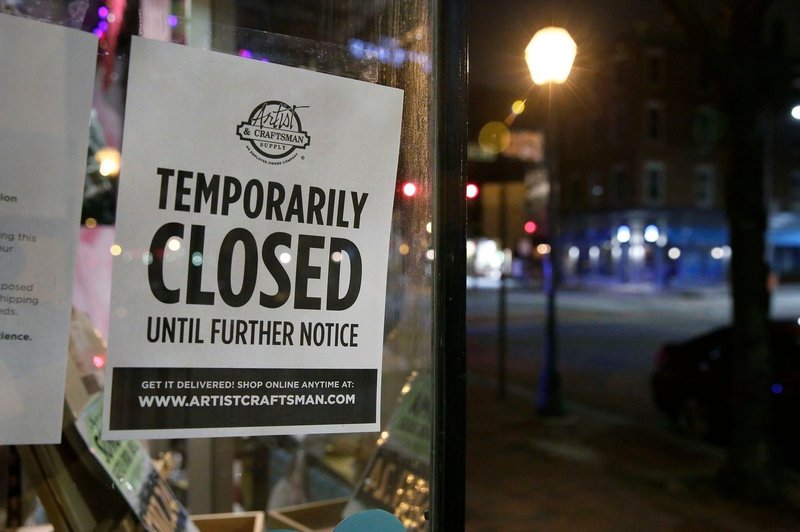 While it's too early to judge what a "post-pandemic" world will look like for the retail industry, one thing's for sure: Retailers can't afford to rest on business-as-usual laurels. The pandemic has rapidly changed consumers' shopping habits, and both online and offline retail strategies will need to follow suit.
Here are a few things to consider if you're wondering how you can help your business survive and prosper through the pandemic — or if you're weighing whether to still go ahead and open your own brick-and-mortar store.
The design and layout of your store: Social distancing measures aren't going away anytime soon. Where you can, plan for spaces that allow customers to move around while maintaining required distancing. If you have the budget, think about installing technology that can help reduce the need for people to touch surfaces — automatic doors, touchless faucets and toilets, software and hardware for mobile payments, etc. Retail software can also help you plan restaurant and retail store layouts.
Extra staff and increased training and materials costs: Security, additional cleaning, and materials such as masks, antibacterial liquid, and other measures will need to be added to your budget. Depending on the type of business, your staff may need to be trained in extra protocols.
Supply chain challenges: The beginning of the pandemic revealed just how delicate supply chains can be. Again, depending on your business model, you will need to consider how the unpredictable nature of the virus can affect supply and demand. Employing excellent inventory management processes now will help you manage if supply chains become more vulnerable.
Niche markets: Creating a niche is the best way to remain competitive in today's market. What can you offer customers that others can't? Or, how can you rebrand your current business to serve the "new normal"?
FAQs
In retail terminology, "brick-and-mortar" refers to stores with a physical location. The term refers to the common materials that are sometimes used to build retail stores: bricks and the mortar that holds them together.

The perceived decline of brick-and-mortar has long been over-exaggerated in the media. While 2020 has been tough on brick-and-mortar sales numbers, the concept itself is not dead, and customers still overwhelmingly value in-store experiences.

This depends entirely on your business model and what goods or services you intend to sell. However, you don't necessarily need to choose one over the other. The future of the retail industry is multichannel selling, meaning that businesses are using more than one channel to offer customers.

For example, the COVID-19 pandemic has shown traditional brick-and-mortar businesses, such as restaurants and fitness studios, are pivoting to offer customers online ordering options and virtual workout classes.
Despite uncertainties, there's still a future for brick-and-mortar
This is a stressful time for all businesses. There are no guarantees as to what the future holds, but there are opportunities for brick-and-mortar stores to adapt and evolve around the pandemic. Their biggest opportunity is to adapt to providing omnichannel experiences to customers and embrace the click-and-mortar business model where it makes sense.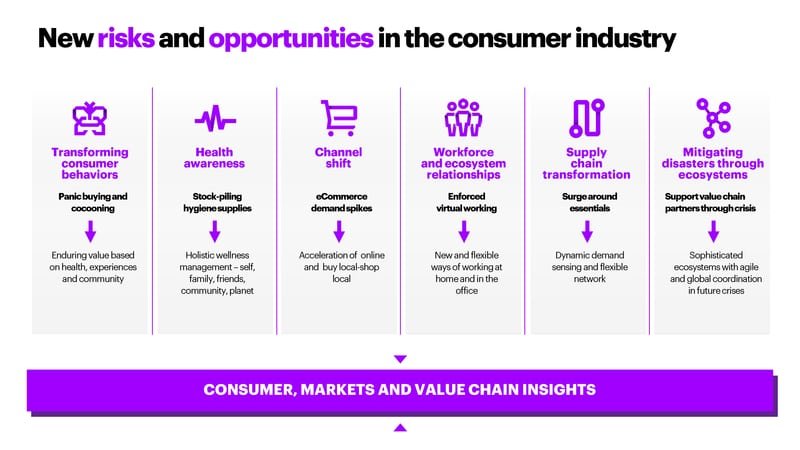 As always, with opportunities come risks. Brick-and-mortar stores will need to be flexible and adaptable to accelerated changing conditions if they're to successfully weather the COVID-19 storm.
https://www.fool.com/the-ascent/small-business/retail-management/articles/brick-and-mortar/